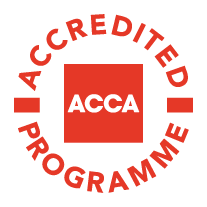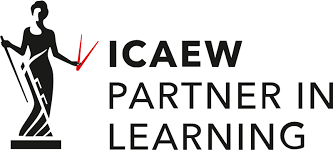 Accredited Programme  
Aim of the Programme
The purpose of the Higher Diploma in the Accounting Programme of Study is to provide education directly relevant to the needs of the accountancy profession and to offer the opportunity for  exemptions on the Certificate level of  the ICAEW - six (6) modules  and the  ACCA - six (6) modules.
The Programme gives an understanding of the legal, business and social environments in which accountancy operates and enables students to familiarize themselves with the challenges and trends of the accountancy sector. It helps develop practical skills in preparing and analyzing statements in accountancy at managerial level, in auditing, taxation, business law, corporate governance and finance.
Intended learning outcomes
Discuss about the theoretical and professional issues of accountancy that were learnt during their studies.
Critically evaluate contemporary theories, arguments and empirical evidence in accounting.
Choose relevant information within a complex professional setting, integrate technical and conceptual knowledge, and use them with their interpersonal skills to work more effectively and efficiently within the financial services industry.
Efficiently and effectively evaluate the performance and financial situation of organization.
Choose an appropriate accountancy technique to prepare financial statements to enhance and improve managerial decision making.
Efficiently and effectively analyze information and prepare statements relevant to auditing, taxation law, business law, corporate governance and finance.

 
Language of instruction: English. 
Evidence of knowledge of English
Please follow the link below:
http://www.ctleuro.ac.cy/en/admission/admission-requirements
Name
Qualifications
FT / PT
 
 
 
Dr Elena Malkawi
PhD Economics
BSc Economics (Economics,Management, Marketing)
FT
 
 
 
 George Antoniades
PhD Candidate
Post Graduate Diploma in Management
BSc in Business Administration/Marketing
 FT
 
 
 
Maria Petrou
PhD Candidate
Chartered Certified Accountant
Master of Business Administration
BSc in  Applied Accounting 
FT
 
 
 
Chrystalla Kazara
Chartered Certified Accountant
MBA
BA in Business Administration
Professional Diploma in Banking
Certified Fraud Examiner
PT
 
 
 
Eleonora Efstathiou
MSc Applied Maths
BSc Mathematics
PT
 
 
 
Theodoros Christophides
MSc Telecommunications & Computer Networks Engineering
BEng Telecommunications & Computer Networks Engineering
 PT
 
 
 
Louiza Yangou
Chartered Certified Accountant 
BA in Business Administration
PT
 
 
 
Angela Neokleous
MA in Education
BA in Philosophy, Education and Psychology
FT
 
 
 
Konstantinos Papathomas
Diplom Ingenieur Architekt
Diploma in English Language, Literature & Comparative Literature
FT
 
 
 
Henry Lara
BA Applied Linguistics
FT
Click here to see the complete Teaching Staff List and Brief CV