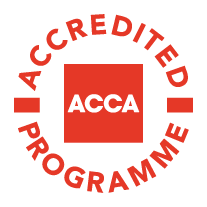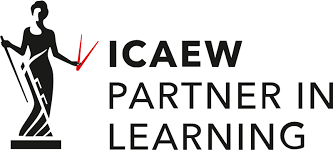 Accredited Programme  
Aim of the Programme
The purpose of the Higher Diploma in the Accounting Programme of Study is to provide education directly relevant to the needs of the accountancy profession and to offer the opportunity for  exemptions on the Certificate level of  the ICAEW - six (6) modules  and the  ACCA - six (6) modules.
The Programme gives an understanding of the legal, business and social environments in which accountancy operates and enables students to familiarize themselves with the challenges and trends of the accountancy sector. It helps develop practical skills in preparing and analyzing statements in accountancy at managerial level, in auditing, taxation, business law, corporate governance and finance.
Intended learning outcomes
Discuss about the theoretical and professional issues of accountancy that were learnt during their studies.
Critically evaluate contemporary theories, arguments and empirical evidence in accounting.
Choose relevant information within a complex professional setting, integrate technical and conceptual knowledge, and use them with their interpersonal skills to work more effectively and efficiently within the financial services industry.
Efficiently and effectively evaluate the performance and financial situation of organization.
Choose an appropriate accountancy technique to prepare financial statements to enhance and improve managerial decision making.
Efficiently and effectively analyze information and prepare statements relevant to auditing, taxation law, business law, corporate governance and finance.

 
Language of instruction: English. 
Evidence of knowledge of English
Candidates whose native language is not English will be required to produce evidence of proficiency in written and spoken English, such as the Test of English as a Foreign Language (TOEFL iBT) with a score of 46-59, the IELTS with a minimum score of 5.5,  the GCE O.L or I.G.C.S.E in English language with a passing grade of at least "C", or any other equivalent internationally recognized examination. 
Foundation Year
In case evidence of any of the aforementioned qualifications is not provided, the candidate will be expected to pass the College's English Language Test, (CELT).  The College is using the internationally recognized Oxford placement test. If candidates do not succeed in this test they will be classified according to their score in one of the levels of Intensive English Courses, as indicated below, and they will be automatically registered in the Foundation Programme. This can only occur if Students satisfy all other admission requirements.
Foundation Programme:
Level 1 
Level 2
Level 3